Quick Dish: Comedy Living Room #10 Tomorrow
Hey wild kidz, that special time of the month is nearly upon us. Yes, another Comedy Living Room show graces Los Angeles tomorrow and its gonna be HUGE. The beers are brewing. The couches are … cushion-ing? Set your peepers at this lineup: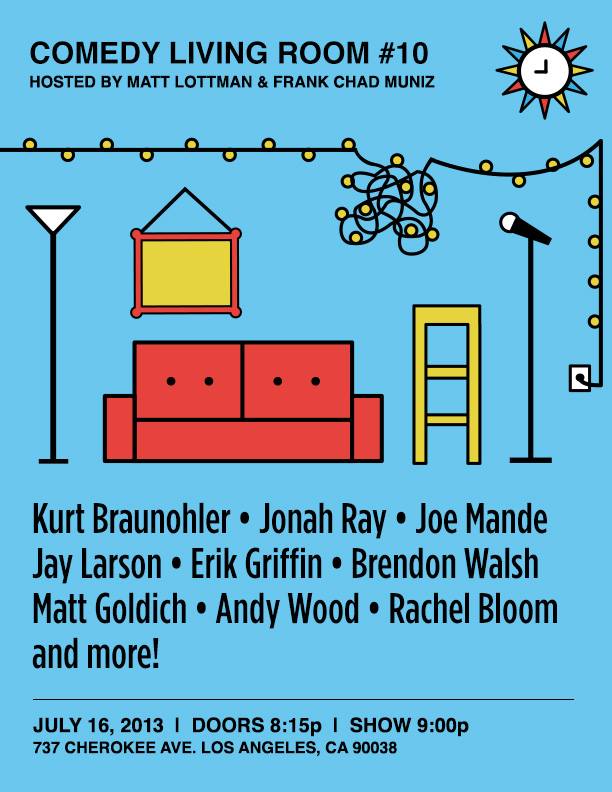 I shall now apply the smelling salts. Oh good, you've regained consciousness. Be sure to nab a seat at one of the hottest comedy shows in LA tomorrow or you'll be totally bummed you didn't.