Tasty News: Seth Meyers To Host 'Late Night' Through February 2021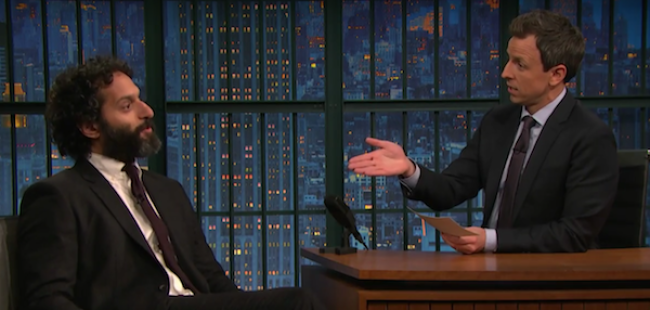 Woohoo! Seth Meyers has extended his contract with NBC through 2021! The host will continue to bring current events and pop culture to his Late Night audience. Meyers will also be hosting a 2016 New Year's Eve "Late Night" primetime special that will cover the news and current events of the year. Just to celebrate here's the fine host interviewing Jason Mantzoukas about playing a scumbag so often:
Mentions: Watch Late Night with Seth Meyers weeknights 12:35/11:35C on NBC.