Quick Dish: Comedy Palace with Pete Holmes TONIGHT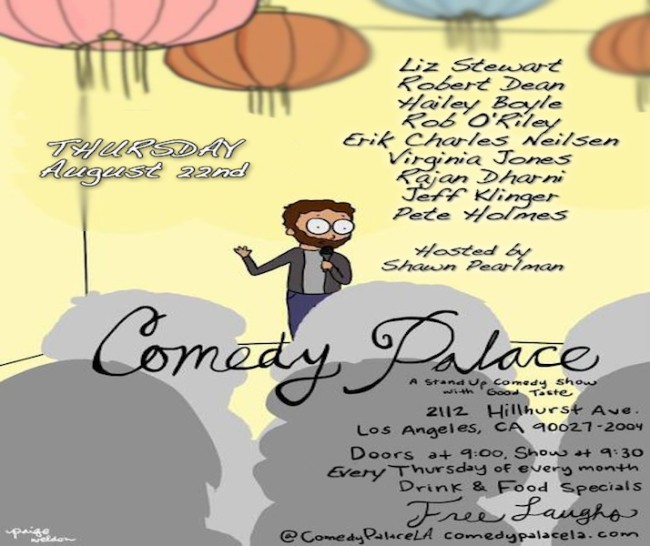 Yeah, you saw it clearly. You Made It Weird's Pete Holmes will be headlining this week's Comedy Palace show at the lovely Palace restaurant in Los Feliz. You can grab a fab Chinese meal, get a drink from the full bar and head on over to this very FREE show atop a restaurant. Check out the wonderful lineup below:
Robert Dean
Rajan Dharni
Jeff Klinger
Liz Stewart (Sirius XM)
Virginia Jones (Bridgetown Comedy Festival)
Erik Charles Neilsen (Community)
Hailey Boyle (Stand Up in Stilletos)
Rob O'Reilly (The Tonight Show)
Pete Holmes (The Pete Holmes Show, You Made it Weird)
Hosted by Comedy Palace's own Shawn Pearlman!
Mentions: Doors 9pm, Show 9:30pm. The Palace is located at 2112 Hillhurst Ave., Los Angeles, California 90027