Tasty News: "WEIRD AL" YANKOVIC Crowned New Bandleader/Co-Host of IFC's Comedy Bang! Bang! Program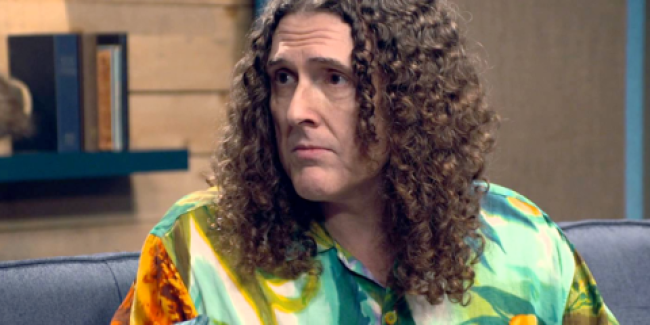 Always a guest, never a bandleader. NO! WAIT! Is it really happening!? WEIRD AL will be the new band leader and co-host of IFC's Comedy Bang! Bang! Whip out those accordion, people! Kid Cudi bid farewell to the show in December 2015. He will be missed, but thankfully he has a proper replacement. The announcement was made on the latest episode of the Comedy Bang Bang podcast. He will appear alongside comedian host Scott Aukerman for the fifth season of the series. Squee!
Mentions: Catch up on all the CBB you missed at IFC.