Quick Dish: SURPRISE! COMEDY with Rob & Sofiya Gets 2016 Started in Los Feliz 1.30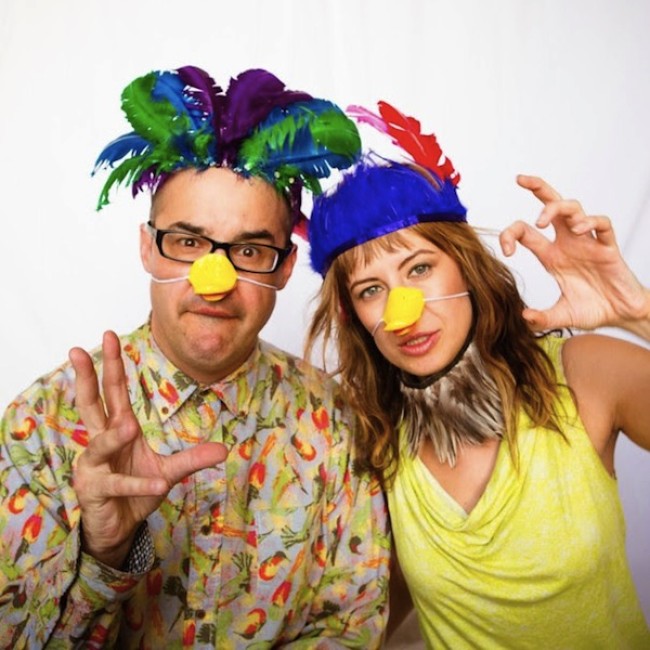 Boy, did we miss that SURPRISE! COMEDY! Get ready for tons of comedy and mild astonishment Saturday, January 30th at a brand new spot in Los Feliz. The last 2015 show featured Chris Fairbanks (Splitsider), Steve Hernandez (Chatterbox), Merrill Davis (Hulu's Coming to the Stage), Jan Davidson (Last Comic Standing) and Hampton Yount (Mystery Science Theater 3000). Who will be gracing January's lineup? It's A SUPER SECRET! Don't miss out on the SURPRISE! In the words of SURPRISE! COMEDY, here are some more reasons to attend:
"DELICIOUS COCKTAILS, SHOTS, & BEERS
FREE HOMEMADE COOKIES
WINTER TIGHTS CITY
NEW FRIENDS THAT FEEL LIKE OLD FRIENDS
ALL KINDS OF HOTTIES
SOFIYA TO HAVE THE EYEBROWS OF A GOD
THE SWEET EMBRACE OF LAUGHTER
ROBERT TO HAVE THE ELBOWS OF A GODDESS
SEXY ASS HATS
MAC 'N CHEESE-LEVEL COMFORT"

Mentions: Doors at 8:30, Show at 9:00. $5 DONATION BECAUSE THEY LOVE YOU. Location: 3100 Waverly Dr, Los Angeles, 90027.