Tasty News: BROOKE VAN POPPELEN Recording Her Debut Comedy Album in Austin This March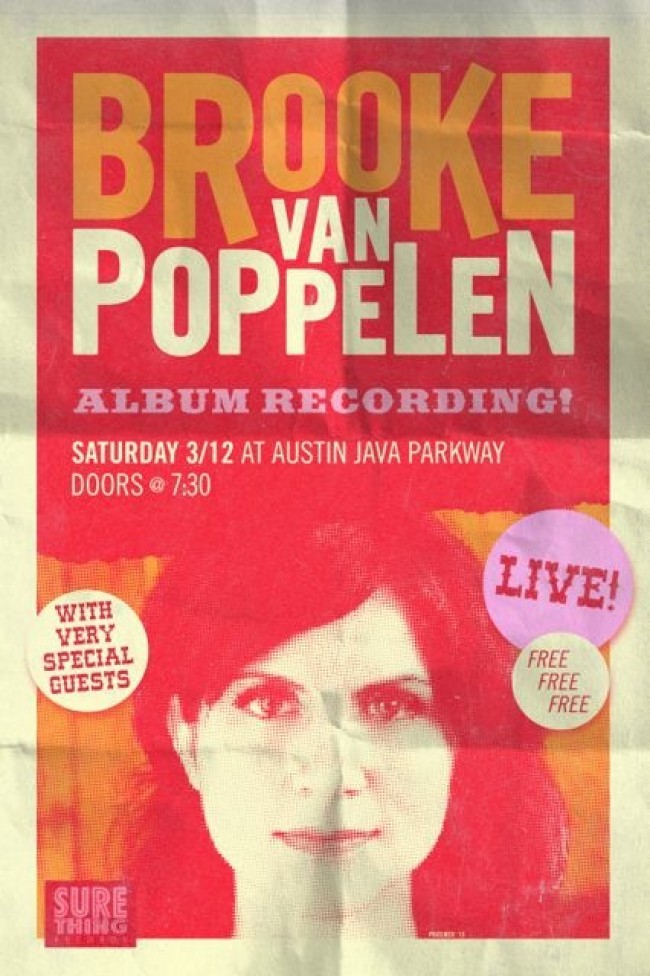 OK, it's time to face facts. I'm a DIY junkie and Brooke Van Poppelen is my muse. Brooke and Kevin Pereira host Hack My Life on truTV, a comedic take on every day life hacks, which will be mid-season premiering Mar 29th at 10/9C. While you ponder that, let me fill you in on even more exciting Brook news. The NYC-based comic, actress, writer, and host will be recording her debut comedy album for Sure Thing Records March 12th at Austin Java Parkway. The album should be released later this year and we can't wait! The special guests have yet to be announced, but we already know it's gonna be a killer show. Also, Brooke will be hosting the SXSW Interactive Innovation Awards in Austin on Tuesday, March 17th, joined by Julian Velard. And just when you thought Brooke couldn't get any cooler, here's a list of other impressive appearances: The Nightly Show with Larry Wilmore, @Midnight, John Oliver's New York Stand Up Show on Comedy Central, The Late Late Show with Craig Ferguson, IFC's Comedy Drop, and the upcoming first season of Night Train hosted by Wyatt Cenac for NBC's SeeSo. You get the picture. She's awesome. Be sure to laugh with Brooke in 2016, kids!
Mentions: Doors for debut recording show 7:30pm. FREE. Austin Java Parkway is located at 1206 Parkway, Austin TX. Season THREE of Hack My Life will be premiering later in 2016. SXSW deets HERE.