Video Licks: THE GUNFORDMAY Give Thanks For Facebook's Reaction Buttons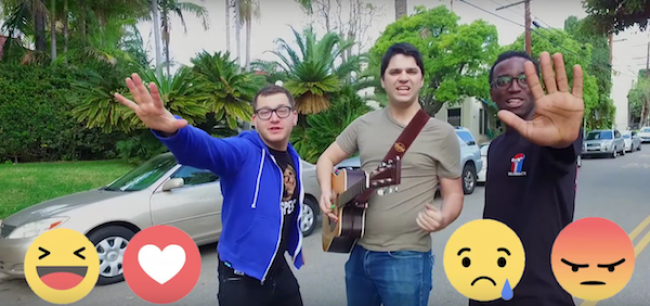 California based comedy group, The Gunfordmay, just couldn't contain their feelings about Facebook's new reactions" feature any longer. They've decided to give credit where it's due. Watch the gang give thanks in Thank You Facebook: A Reaction Video.
The Gunfordmay is Griffin Gundle, Kevin Stafford, Todd Risenmay, Paul Dupreee, Jason McNichols, Tony Maccio, and Hughie Stone Fish.
Mentions: Watch more sweet vids from The Gunfordmay HERE. Check them out on Twitter.