Video Licks: @Midnight's Overheard Phrases at Coachella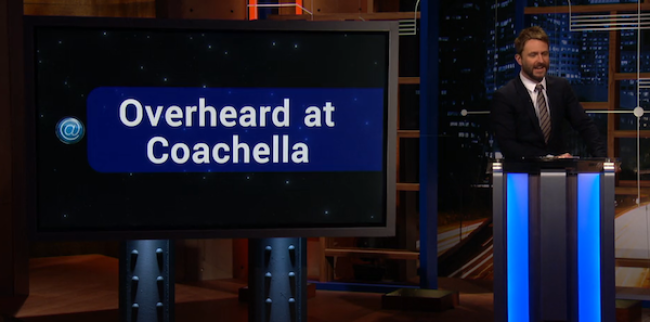 I would have to agree with @midnight host Chris Hardwick that this weekend was indeed sheer bliss without the great fest loving herd that trotted off to Coachella. So THAT'S what a zombie apocalypse would be like! Amidst the semi-comatose exchanges that took place in the California desert, the @midnight guests, Anna Akana, Flula Borg and Ben Gleib, plucked a few more key phrases from the ether to share with the world.
Mentions: Watch @midnight weeknights 12a/11c on Comedy Central.