Video Licks: WEIRD AL Explains The Inspiration Behind My "My Bologna"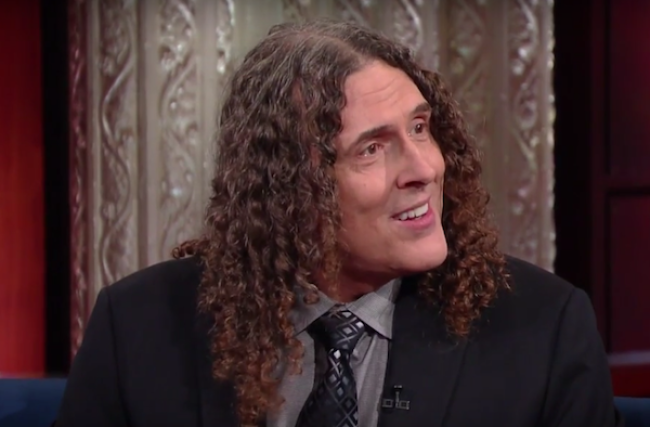 Not so humble brag alert! I once had the pleasure of meeting WEIRD AL in person and I must say he is the consummate professional while being a ton of fun. The singer/songwriter/parodist/record producer/satirist/actor/voice actor/music video director/film producer/author and more spent some time with Stephen Colbert yesterday on The Late Show demonstrating, once again, how cool he is. Colbert and his guest discussed the artist's ability to keep the parody spark alive in the YouTube age. Weird Al also talks about his inspiration for his now classic "My Sharona" parody, My Bologna. Enjoy!
Mentions: Watch The Late Show with Stephen Colbert weeknights at 11:35 PM ET/10:35 PM CT on CBS.