Video Licks: 'Female Ghosts Defend The New GHOSTBUSTERS Movie' at FUNNY OR DIE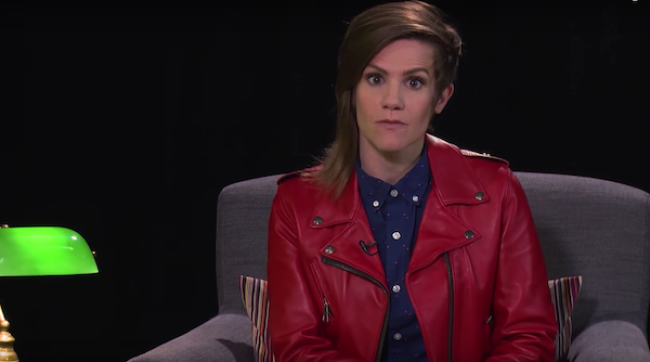 "If anyone thinks a woman shouldn't bust a ghost, well then they're in pure de-Nile." Hey, who knew the ghost of Cleopatra had a gift for puns? The female reboot of the Ghostbusters franchise is out this weekend and the excitement is almost ectoplasmic. Having been mired in a bit of controversy concerning the gender reversal casting for the film, Funny Or Die thought it fitting to have some female ghosts give their not so haunting perspectives. Watch as comedian Cameron Esposito talks to Amelia Earhart, Annie Oakley, Harriet Tubman and more about giving the new Ghostbusters team a chance. Enjoy!
Mentions: Seek out more laughs at Funny or Die.