Quick Dish: Mara Wilson's Storytelling Show WHAT ARE YOU AFRAID OF? 7.28 at Q.E.D.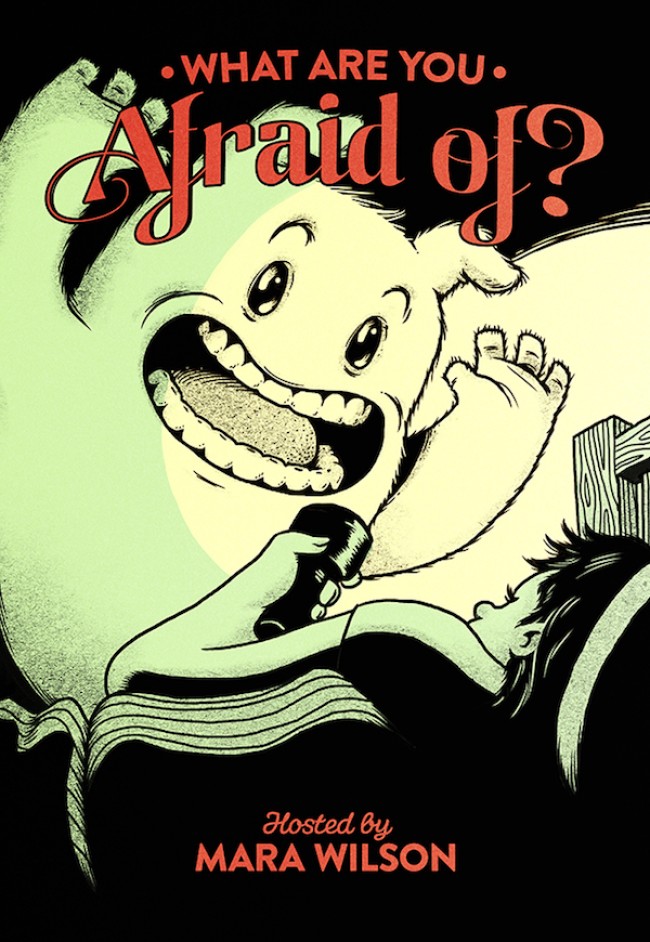 Just like everyone uses the loo, each and every one of us is afraid of something. Be it bees or clowns or that intimidating teller at the market, something is making your skin crawl or your heart flutter. No need to feel alone with your fears, Thursday, July 28th comedians and other performers talk about their own anxieties. Writer and actor MARA WILSON hosts another installment of her monthy storytelling show What Are You Afraid Of? at Q.E.D. in Astoria, Queens. Mara will be welcoming these fine folks to share their stories:
Josh Gondelman (Last Week Tonight, Conan)
Julio Torres (The Chris Gethard Show, Comedy Central Comic to Watch)
Kate Agustin (Moth Storyslam Winner)
You might remember Wilson from her childhood roles as Mrs. Doubtfire and Matelida. Wilson also plays The Faceless Old Woman Who Secretly Lives in Your Home on the twice-monthly podcast Welcome to Night Vale. She has written for McSweeney's, Reductress, Cracked, The Toast and her first book, Where Am I Now?, will be available from Penguin in September.
Don't miss this awesome event!
Mentions: Show 7:30pm. Buy WAYAO tix HERE. Tickets are $8 in advance and $10 at the door. 18+. Q.E.D. is located at 27-16 23rd Avenue, Astoria, NY.