Video Licks: Get all the highlights of Louis CK's appearance on CONAN here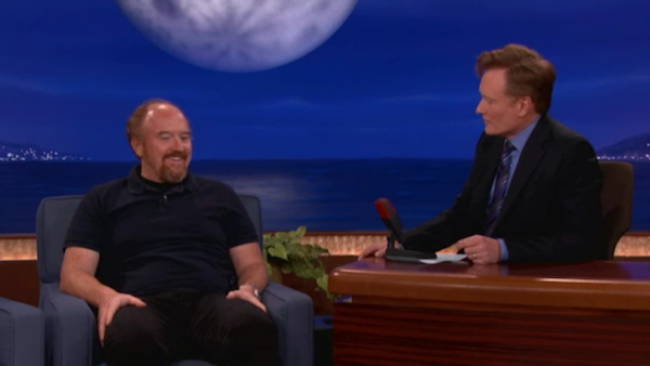 If you missed Louis CK on CONAN this week, don't fret. We've got your back.
Louis reminisced about the old SNL writing days.


He talked about his hatred of cell phones.
Louis shared his thespian techniques.
And we learned about Louie's failed attempt to charm Gwyneth Paltrow at a Christmas party.
Mentions: Catch Conan weeknights 11/10C.