Video Licks: A Sneak Peek of TONIGHT's Primetime 'Conan Without Borders: BERLIN'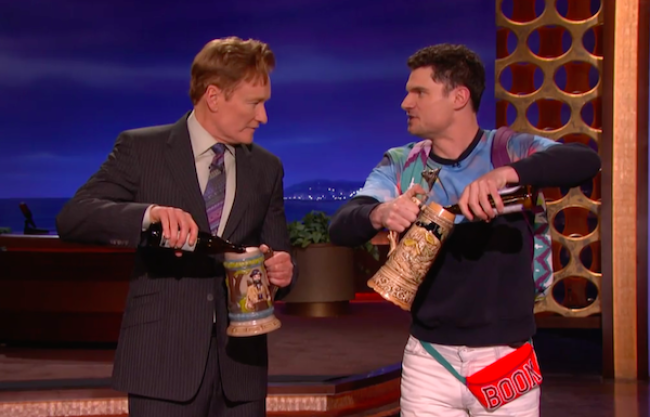 Get super pumped with 2 umlauts because TONIGHT we will be treated with another expedition to foreign lands with CONAN and his travel buddy Flula Borg (Picture Perfect 2). The destination: Berlin, Germany. The sites: A nude beach, beer drinking establishments, etc. The point: Hilarious memories. Here's a beer-soaked taste of what's to come:
Mentions: Watch Conan Without Borders 10/9c on TBS.