Video Licks: WHIPPED CREAM is A Hidden Obsession in This NIGHTPANTZ Original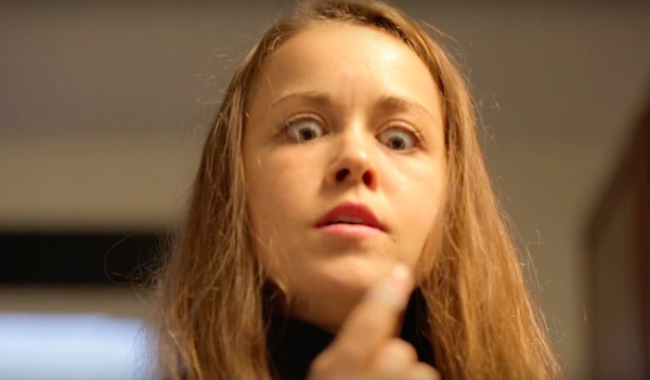 5 calories per tablespoon, you say? It's time to stock up on some Whipped Cream, unless, of course, you are scared off by this cautionary tale from the Nightpantz crypt. It's only naughty to indulge oneself in canned deliciousness when it's not a multi-use tool, right? Enjoy!
This sketch was writeen by Elizabeth Cheviot​, directed by David Dickens, and produced by Carol Matthews-Nicoli​ & Elizabeth Cheviot. The cast includes Elizabeth Cheviot, Carol Matthews-Nicoli, Dan Masso, and the lovable pooch Barney.
Mentions: Consider Nightpantz your guilty pleasure.