Video Licks: NIGHTPANTZ Answers The Question "What Do Women Really Look For?"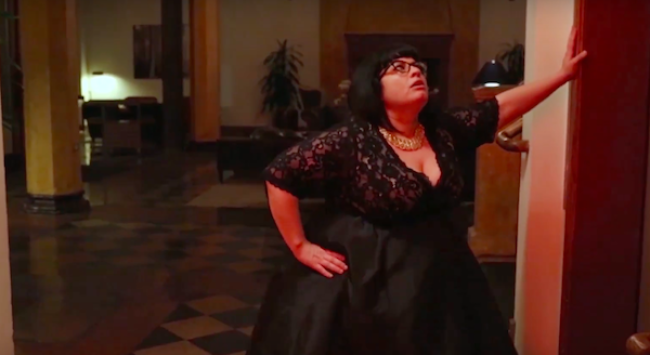 Some might think the answer to What Do Women Really Look For? would be a complex, nuanced one. However, in this sketch written by Jazzy Byner and produced by Andrew Lloyd Preston & Byer, we find the answer is quite simple. This is the team's first one-take sketch filled with fun and surprises. Enjoy some super funny NIGHTPANTZ content NOW!
This sketch was directed by Andrew Lloyd Preston with assistant direction provided by Rochelle Ceilia. The cinematographer is Omar Cano and the cast includes Jazzy Byner​, Seth Logan Hebert​, Felicia Marie​, Santina Muha​, Crystal Franceschini​, Rachael McLachlan​, Tiffany Taylor, Travone Evans, Carol Matthews-Nicoli​, Alex Fream​, Steve Ducey​, Jeff Martin, Pauline Miliotis​, Lacey Noel​, Tim Lacatena​, (Allishia) AC Knotts​, Hunter Bolton​, Dan Masso​, Eric Mack Jr, Jasmine Porter, Alessandro Iazeolla​, Crystal Ferreiro​, Becca Harvey, Jordann Dunagan, Justin Hochreiter, Celia Reeto, Sayyed Shabazz, Monica Martinez, Yadira Reyes, Gabriella Julivette, Sara Sancho-Bonet​, Dwayne Love, Hasan Carmichael, Byron Knight, Christian Campos, Curtis Starner, Dakota Schambach​, Art Mustache​, & Byron David Gonzalez​.
Mentions: Watch more from Nightpantz HERE!