Video Licks: "The Last Place You Look" Adage Gets The NEW TEAM HONEYBEAR Treatment in "The Burrito"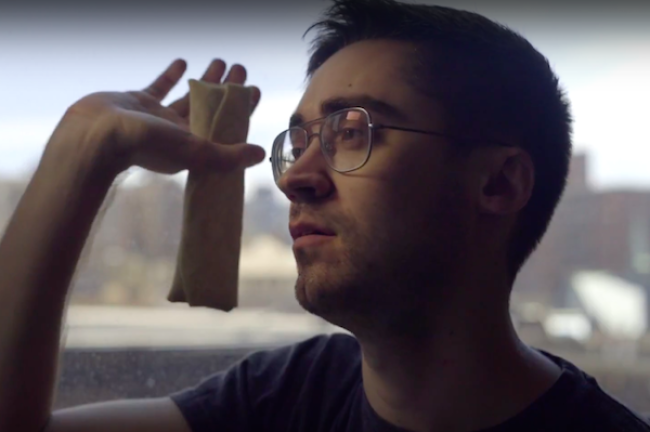 We're starting this fine Monday with some deep thinking because you LOVE your morning Joe with some statistical/philosophical thought. Hey, sometimes you can learn a thing or two from comedy. Pay attention! This brand new sketch from New Team Honeybear uses a savory food item to point out that correlation does not imply causation. Just because NTHB's Anthony found love and hemorrhoid cream in the last place he looked, doesn't mean the instructions to warm up his tasty stuffed tortilla will be in the apartment. Watch as Jeff learns a few startling things about Anthony on this wild journey. Enjoy The Burrito! (WARNING: Don't smoke, kids!)
New Team Honey Bear is Anthony Jackson & Jeff Mondoro.
Mentions: Since that video was so good, OF COURSE these other videos will be equally spectacular. Yes, I've learned nothing! Watch more New Team Honeybear!
Illusory correlation is the phenomenon of perceiving a relationship between variables (typically people, events, or behaviors) even when no such relationship exists.