Video Licks: Billy Eichner & Olivia Wilde play "Obamacare or Shut Up"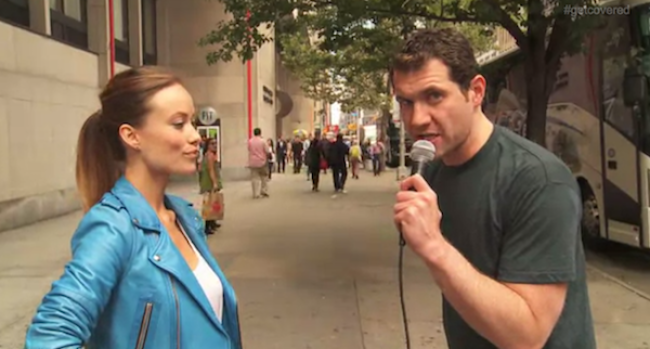 Billy on the Street's Billy Eichner wants to get out the word on Obamacare in his own special way. Billy plays "Obamacare or Shutup" with actress Olivia Wilde, care of FunnyOrDie. Watch this video while you crash the heathcare.gov site.
Mentions: Look for new episodes of "Billy on the Street" on Fuse in early 2014. We hear there will be 10 new half-hour episodes. Squee!