Video Licks: Check Out The Perfectly Pickled RICK AND MORTY Season 3 Trailer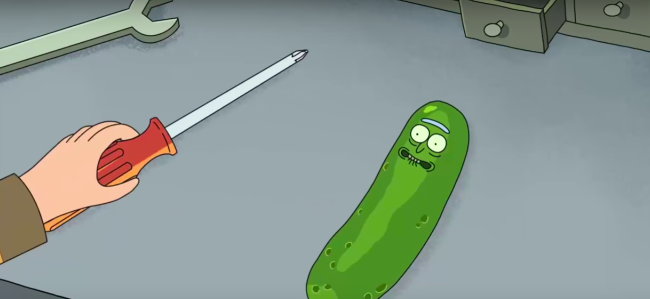 Huzzah!!! It's official, Rick and Morty SEASON THREE will drop on Adult Swim July 30th. Yesterday, at the live streaming event, the fun-loving, sometimes vulgar creators, Justin Roiland and Dan Harmon, released the trailer for the new season and it's darkly delicious. Not only do we get an anthropomorphized pickle version of Rick, but there's so much sci-fi promise in store for us with everything from Seal Team Rick to full on Mad Max: Fury Road inspired romps through the desert. The new season will be 10 whopping episodes (that number including the 1st episode which released April Fools Day). I have a feeling those Comic-Con Int'l folks will be in for a major treat. No jumping in the sewer, kids!
Mentions: The Rick & Morty season premiere arrives July 30th at 11:30 EST/PST on Adult Swim.