Video Licks: SASHEER ZAMATA PARTY TIME! Plays The Improv Game "No Gray Areas ft. Chris Gethard & Hadiyah Robinson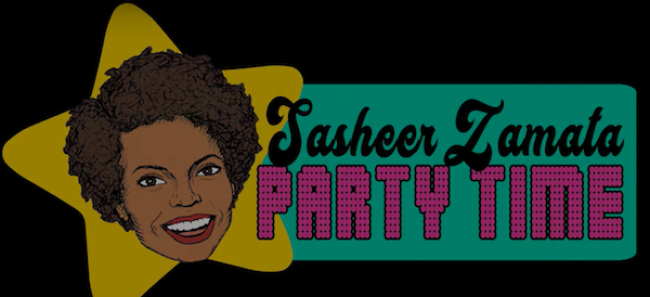 Hmmm, it's difficult to say if this is a NSFW video or not. I guess I'll let you be the judge. On this installment of the stand-up series SASHEER ZAMATA PARTY TIME!, Sasheer welcomes guests Chris Gethard, Hadiyah Robinson and one audience member for a game of No Gray Areas. In this improv game, the participants must give their "definitive" assessments on some random topics. The topics start off light with some opinions on the power of vitamins and Australian ginger beer, but it very soon veers into the eccentric. When the topic of pr0n is brought up, Gethard warns you "dont wanna see something that fundamentally rearranges the dna of your sexuality irreparably forever." We very soon learn what that might be. Let's just say NY pr0n booths and a subset of CFNM (careful with that Googling) are well-covered. Enjoy!
Mentions: Watch more of the Sasheer Zamata Party Time series at Above Average.