Quick Licks: DON'T MISS The Ed Ghoulvez Haunted Punk House Show TOMORROW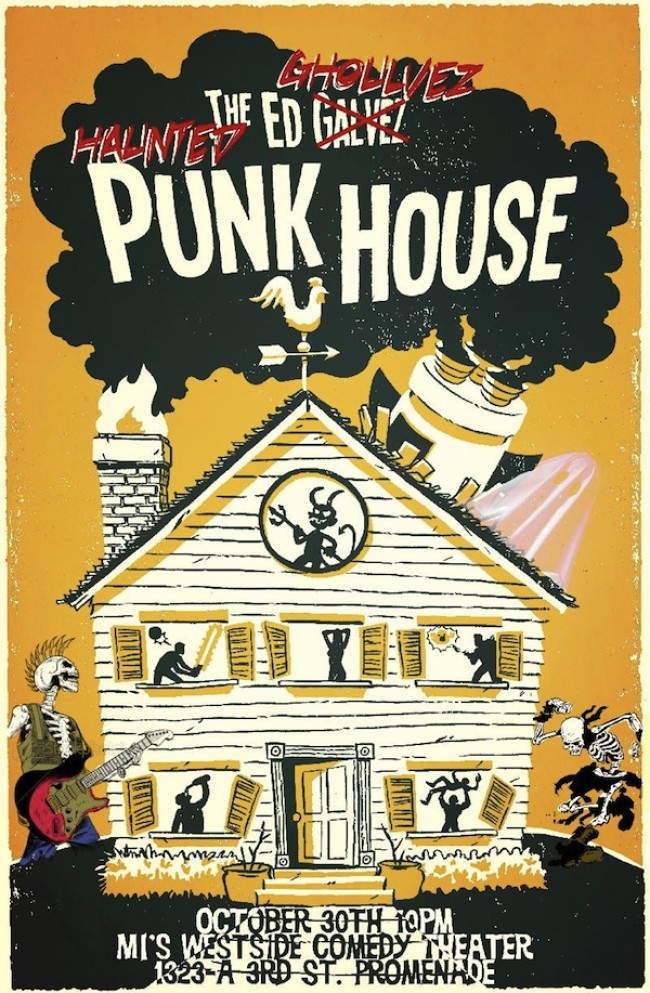 For a mere 5 Lincolns you can emerse yourself in the frighteningly funny world of comedy at The Ed Ghoulvez's Haunted Punk House tomorrow night Oct 30 at Westside Comedy Theatre. Halloween eve Ed Ghoulvez will be hosting a night of standup and sketches to shake you to your funny bones. Check out this other worldly lineup:
Ron Placone (Young Turks Network)
Sofiya Alexandra (Witstream)
Katie Crown (LA Weekly's Top 10 Comics to Watch)
Emily Maya Mills (Childrens Hospital)
Jake Dill (98.7 FM)
Bennie Arthur (Drunk History)
Appearances by: Tia Ayers, Justine Barron, John Ford, Kevin Ford, Asterios Kokkinos, Meghan Parks, Josh Meindertsma, Dave Sirus
Mentions: Don't miss out! For tix click HERE. The show starts at 10:00pm.