Quick Dish: The Comedy Palace Halloween Spooktacular Show is TONIGHT! Boo.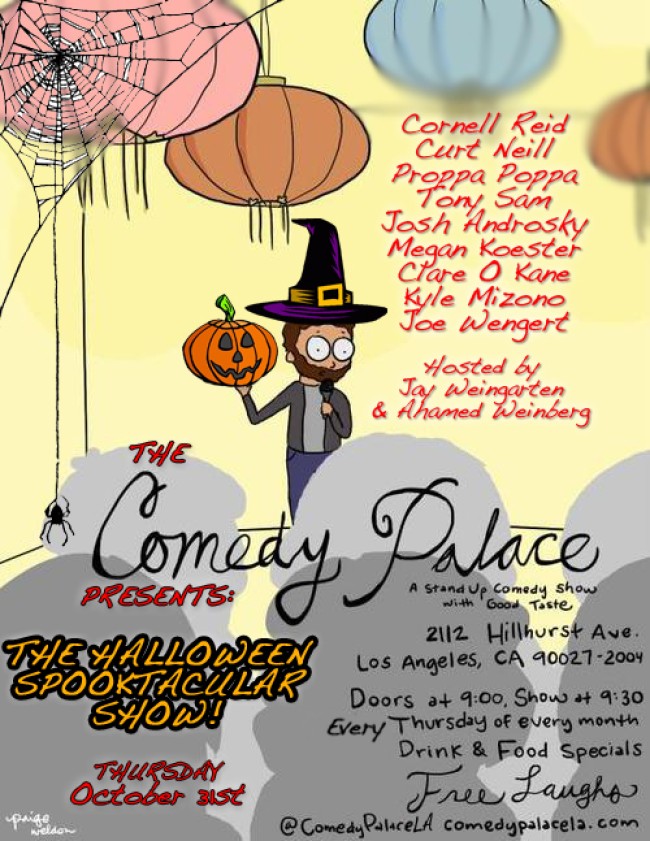 After you've consumed your body weight in gluten heavy candy head on over to Los Feliz for our favorite comedy "haunt," The Comedy Palace Halloween Spooktacular at The Palace. The line-up is truly spine tingling:
The ghosts of the Bros Cornell Reid & Curt Neill
The creature known only as Proppa Poppa
The terrifying Tony Sam
Josh AndroskEEEEK
Clare AROOOOOO'Kane
Megan Koester
Kyle MizOHNO
Joe WengerLOOK OUT BEHIND YOU
Hosted by Jay WeingarteNIGHTMARE & AHHHHHHamed Weinberg!!!!
Plus some SCARY surprises
Mentions: Admission is always FREE and the food is to DIE for. Happy Halloween!