Video Licks: Sometimes "Dating A Magician" Isn't All Fireworks And Carpet Rides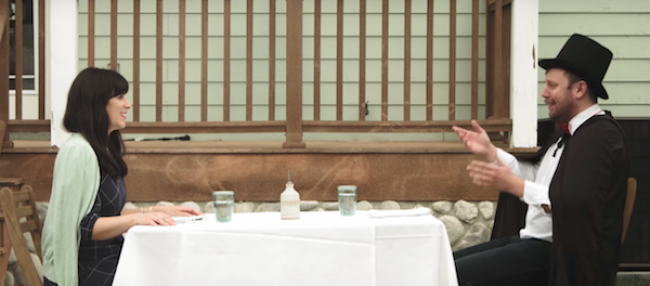 There's something beguiling about magicians. They are masters of illusion, materializing objects before our very eyes. They make us believe what's is simply impossible. They defy logic. Of course, that's all well and good for a weekend show, but what if you had to date a magician? In this new sketch, written by and starring Beth Rowe & Tim McGovern and directed and edited by Brad Gage, we find a couple facing the challenges of having magic in their lives. Will one dinner special de lapin trigger a break-up? Find out in Dating a Magician!
This sketch also features Peter Moses, Paul Walling & Stephanie Feldman.
Mentions: Have a magical comedy experience at Brad Gage Comedy. Follow Beth Rowe on the Twitter.