Video Licks: Have Some GRAVEYARD FUN with John Hodgman (ft. Eugene Mirman)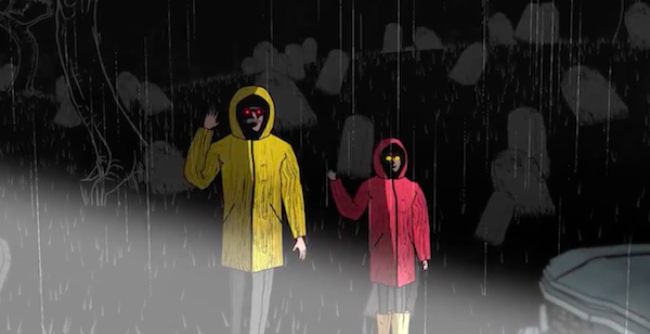 It there's anyone that can tell a compelling ghost story, it's John Hodgman. Adapted from the humorist's tale Graveyard Fun by way of his book Vacationland, a collection of essay style stories, this animated movie tells the beautifully creepy story of Hodgman and his daughter's journey through Green-Wood Cemetery in Brooklyn. If there is one thing you take away from this real life experience, it's that we are all capable of living on in the minds of future generations. Enjoy!
This animated tale also features the talent of Eugene Mirman and Jean Grae.
Mentions: Get your comedy fix at Funny Or Die's The Feed. More Vacationland info HERE.