Video Licks: Punk Rockers Destroy A Corporate Symbol in The New NIGHTPANTZ Punk Documentary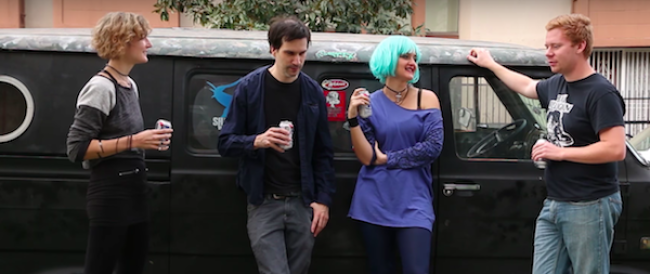 In this new punk documentary from NIGHTPANTZ, an LA- based punk band called Crass Weather follows in the footsteps of the punk acts of the 70s and 80s as they express their rebellious side. So what's their open act of resistance? Destroying nostalgia, of course. Not just any nostalgia, though, a symbol of 80s corporate technology. Just watch what they get up to as their song "Fax Machines" plays. Let's just say Office Space's Samir and Michael would be proud. Enjoy This Punk Band Hates Fax Machines.
This sweet doc was written and edited by Jacob Godbey. It features Goodbye, Ed Mattiuzzi, Kerstin Porter and Kristen Lucas.
Mentions: Watch more Nightpantz folly HERE. Support the team by liking their Facebook page and buying Zazzle swag.