Quick Dish: Pardcast-A-Thon 2013 is THIS Friday, November 29!!!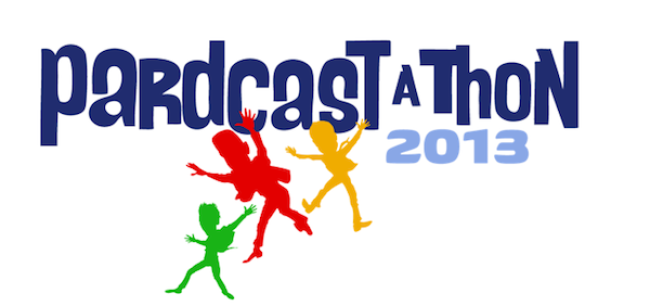 Once you've bought all your holiday gifts at 6am Thursday morning, cooked your bird, and slept off that turkey tryptophan you will be ready for Never Not Funny's Pardcast-a-thon 2013 Friday. Forget about that Hitchcock marathon on AMC and the Elf on the Shelf story. Pardcast-a-thon will be running from Noon to Midnight Friday at the ACME Comedy Theatre in Los Angeles. You can watch the event live on Laffster or at pardcast.com. Jimmy Pardo and friends have raised over $300,00 for Smile Train since they started the event in 2008.
Some of the guests Never Not Funny will be talking to include Sarah Silverman, Rob Corddry, Zach Galifianakis, Scott Aukerman, Bob Saget, Simon Helberg, Kevin Nealon and as always Jon Hamm. Donations will be collected via online contribution. You can donate to the Pardcast-a-Thon page or create your own subpage to see if you are the #1 Pardcast-a-Thon fundraiser. To donate by text, text in PCAT13 to 877877. This year special items from guests will be part of the draw. So help children smile while smiling yourself this holiday season. (I actually didn't read that off the back of a matchbox).
Mentions: Listen to the Never Not Funny podcast as often as possible.