Video Licks: 'Sethward The Chicken' Star is Born on THE GONG SHOW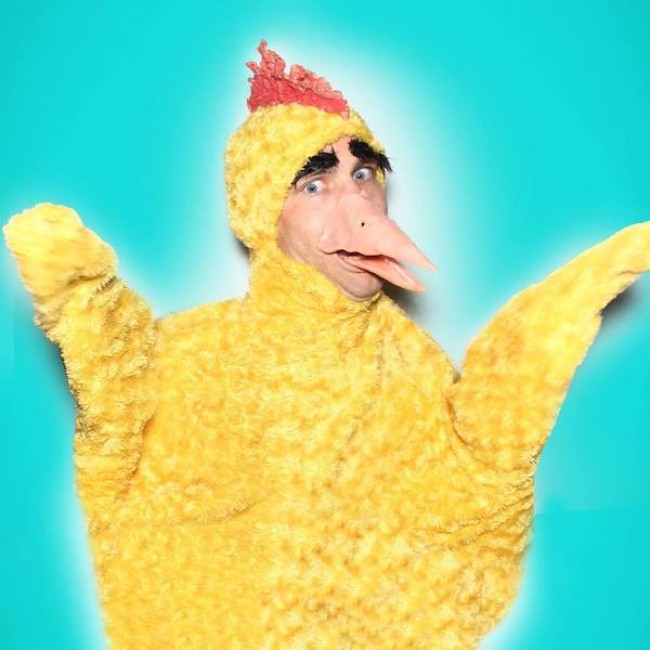 Who you calling chicken? The only one who worthy of such a moniker is the one and only goofball "manimal" extraordinaire Sethward. After giving us America's Got Talent' Rejects acts at Lyric Hyperion this week, he bravely (his Walrus & Snake didn't clench the coveted prize) debuted a new "character" this week on ABC's The Gong Show, which had the judges running for their lives and clutching for that giant mallet. Perhaps, one day this chicken will find it's parents. Enjoy!
Mentions: Follow Sethward faithfully! He'll win of these talent contests one day! Image c/o Sethward Facebook.