Video Licks: Watch SETHWARD Slither His Way into THE GONG SHOW Limelight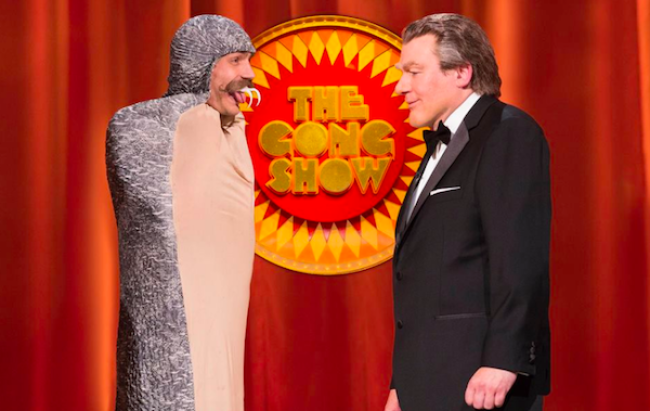 I think we can agree that ABC made a wise decision when it decided to bring the rebooted GONG SHOW into it's fold. Sometimes it's like looking at a car wreck, but that patchwork of twisted metal is what gives the show it's charm. Last week's episode featured celebrity guest judges Chelsea Handler, Will Arnett, Ken Marino, but the real star of the show for me was Sethward the snake. We've brought you Sethward's handiwork before, but to see his slithering human snake act satisfying throngs of ssssspectactors was quite a thrill. Watch his audience consuming act before tonight's NEW episode.
Mentions: I hear tonight's installment of the Gong Show features not only judges Megan Fox, Andy Samberg, and Maya Rudolph, but a singing mermaid contestant. Watch Thursdays 10/9c on ABC.