Quick Dish NY: TOMORROW Make Snow Angels with Mike Zakarian at His SOLOCOM Show "Christ Kid: A Journey Through Snow Camp"
We are currently in the thick of The PIT's (what if I stopped the sentence there? jokes!) SOLOCOM solo show festival. So it's only fitting to telling you about yet another awesome event! TOMORROW, November 17th at The Striker Stage, come see Physically Bold's Mike Zakarian in CHRIST KID: A JOURNEY THROUGH SNOW CAMP. When he was a Christian teen living in Massachusetts, there was one event that drew a crowd and that was SNOW CAMP. What exactly went on at this camp with a cold weather theme? Hot goss, of course! I command you to hear all about it! Just kidding, I calmly implore you to GO! Stat!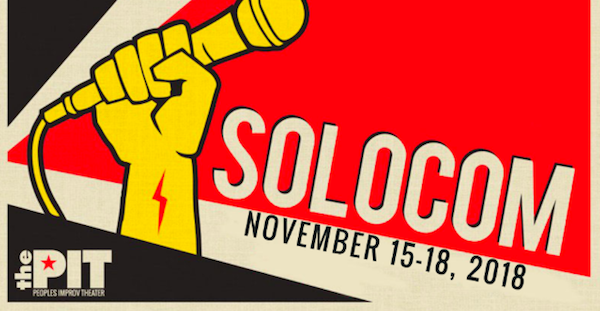 Mentions: Show 7pm. Buy tickets HERE. The Peoples Improv Theater (The Striker Stage) is located at 123 E 24th St (b/t Park & Lex) New York, NY 10010.