Video Licks: Peep on the Neighbors with PINK-EYE PAMMY This "Christmess" Holiday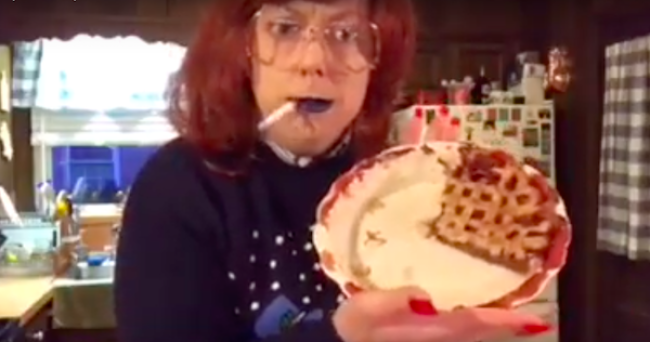 Is that Pammy with a pie? (Gonna have to photoshop a cake in there.) Kids, it just wouldn't be the holidays without a Pammy from Pink-Eye Village seasons greetings. This time she's giving you a look into how she prepares for Christmas. Looks like she's checking out the neighbor's decorations, seeing who's naughty and nice, getting out that Peanuts nativity scene, using that Publisher's Clearing House scratcher, and polishing off those much deserved sweets this year. Enjoy Christmess!
This video is brought to you by that comedy elf on the shelf Matt S McCormick.
Mentions: Watch more from Matt HERE! Don't the Our Townie this January at The PIT!