Video Licks: Thanks to Hugh Jackman We're Getting A "Conan Without Borders" in Australia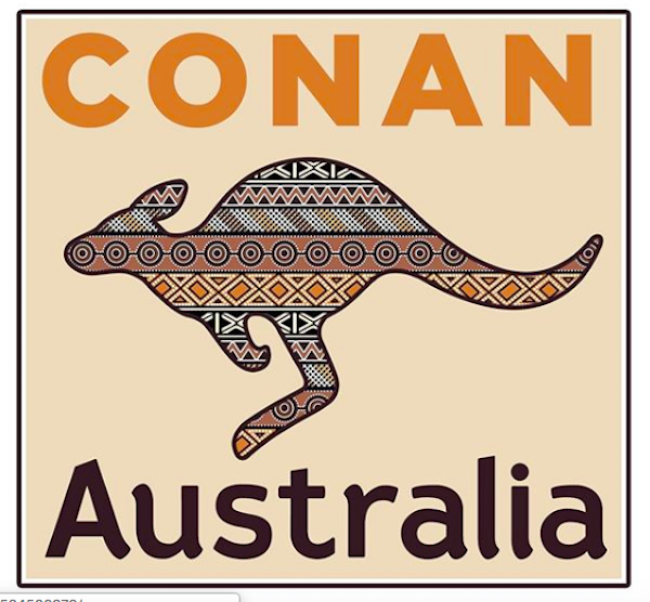 CONAN has been all over the world with his late night show. The one place he hasn't been to though is the land down under known as Australia! A certain multifaceted gentleman/viewer named Hugh Jackman put Conan on notice recently and O'Brien has answered his pressing request. Conan will be leaving the United States this Valentine's Day for Synday, Australia. There he'll meet Hugh, get a lay of the land, and have a live stand-up show February 20th at Sydney's State Theatre. There's just one thing that could spoil these adventurous plans and that's an ominous warning coming from the audience (Andrés du Bouchet). Watch out! Deadly animals are everywhere in Australia. Death adders and Van Toads and Platypuigs, oh my! For the love of creation, don't do it!
Mentions: Follow Conan on his taped trip via Facebook and Instagram. Watch Conan weeknights 11/10C on TBS.