Video Licks: "Shark Tank" Rejections, Green Text Bubbles & Meta Tutorials with MOSES STORM on CONAN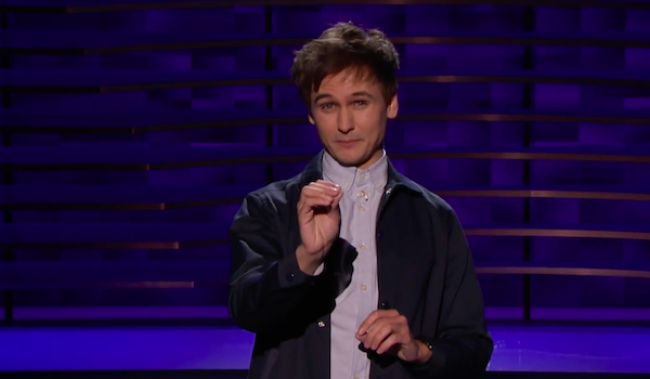 You might recognize MOSES STORM from the monthly stand-up show he hosts in Los Angeles at Dynasty Typewriter called "Team Coco Presents: Up & Up. Yesterday, he gave the CONAN viewers a performance to be reckoned with. Storm presented for us the "Shark Tank" method of ending a conversation, the difference between dyslexia and stupidity, green text bubbles as warning signals, and the never-ending spiral that is tutorial videos. Enjoy!
Mentions: Watch more Conan with Moses HERE. Catch Moses hosting another UP & UP March 19 at Dynasty Typewriter ft Andrew Santino, Mark Normand, Rory Scovel, Sydnee Washington, Fahim Awar, and Flula Borg.