Quick Dish NY: 'ELLEN DEGENEROUS: Yep, I'm Still Gay' Tomorrow at Littlefield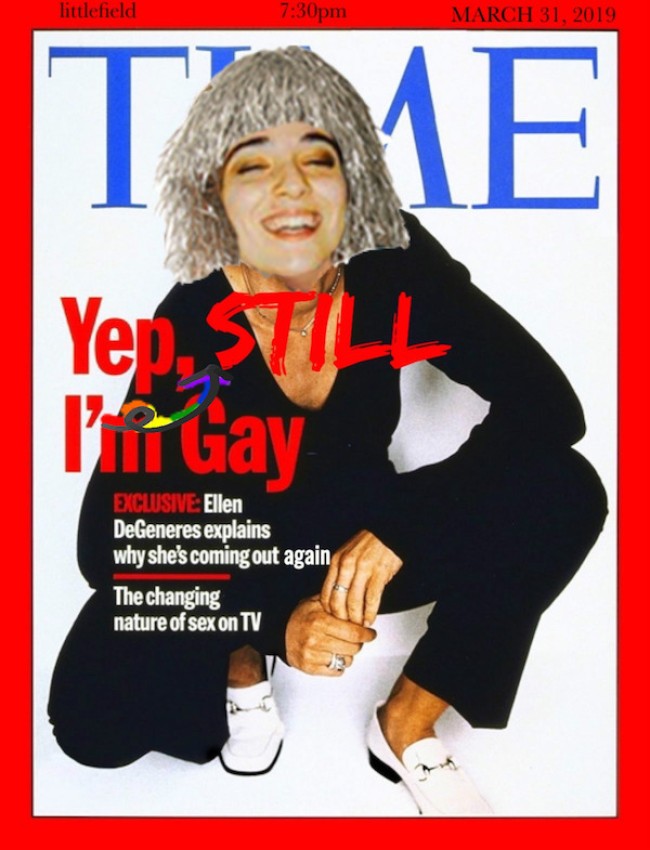 TOMORROW at Littlefield, enjoy a brand new episode of The Ellen Show in which Portia's wife (played by comedian Rachel Kaly) comes out again, like she did one glorious day in 1997. Sure, you'll still be able to watch her talk show through 2020, but it's no live taping of the comeback sitcom of the century. Yes, it's ELLEN DEGENEROUS: YEP, I'M STILL GAY time, kids.
Rachel Kaly is a queer Middle Eastern American comedian and writer. She has performed as part of the Annoyance Theater's Holy Fuck cast, and has been known to do sets at UCB, Union Hall, Littlefield, and the Bell House. Come watch her, once again, portray a 'powerful public figure whose career has been built upon a delicately crafted persona.' There's been six sold-out shows featuring the Ellen "Degenerous," will this new show at Littlefield outperform that streak? Only one way to find out! Tomorrow's show opener will be Anna Drezen (SNL), and Kaly will be joined by performers
Daniel Maseda
Jack Bensinger (Vice Live)
Alyssa Stonoha (Three Busy Debras)
and more!
Be there!
Mentions: Show 7:30pm. $8 up to the show date, or $10 the day of the show. Littlefield is located at 635 Sackett St, Brooklyn, NY 11217.