Quick Dish NY: DAVE MIZZONI "Dear Diary" Comedy Special Tomorrow at Union Hall
Dave Mizzoni (Gayme Show, Comics to Watch) is a New York City actor, producer, host, and stand-up comic who has some secrets and hot goss he'd like to unleash on the world. In David's half hour comedy show, DEAR DIARY, happening TOMORROW at Union Hall, David "laments his past, exercises inner demons, and poses" about that Pandora's box that is a young queer boy's diary.
Identifying as the "Betty Draper of the gay comedy community," Mizzoni started out as a NYU's Tisch School graduate and went on to do comedy with sketch group Pop Roulette (Comics to Watch 2015). He's produced and hosted running NYC shows including Gayme Show! at Caveat, The List at PUBLIC Arts, LOL Comedy Fundraiser at Ace Hotel, Isn't It Grand at SOHO Grand, Stand-Up Video at Videology, and more. Recently, you may have seen him live at JFL42, Vulturefest, and on LOGO TV. Tomorrow, ready yourself for his command performance as well as special guest sets from
Christi Chiello (JFL New Faces) &
Greta Titelman (The Worst Podcast, NYCF)
We guarantee you'll have a grand young time!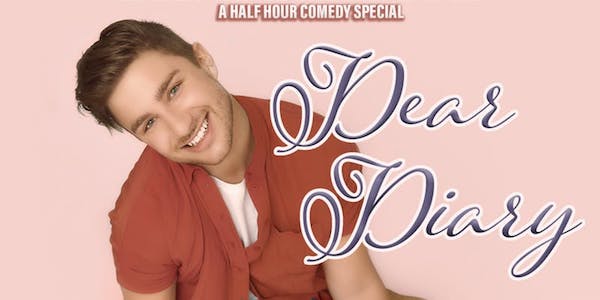 Mentions: Doors 7:30pm. Show 8pm. $8 advance / $10 at the door. Union Hall is located at 702 Union St., Brooklyn, NY 11215. Photo credit: Alex Schaefer.