Quick Dish NY: The TOO MANY ASIANS! with Woody Fu Run at UCB Hell's Kitchen Starts Tomorrow
Now that you're convinced that there's not enough Asian representation onstage, Woody Fu might possibly change your mind with his TOO MANY ASIANS show (directed by Hunter Nelson). What?!!! Starting TOMORROW at UCB Hell's Kitchen, experience the live one-man character show where actor, comedian, and writer Woody transforms before your eyes. Whether it be a K-pop boy band or a hyper confident pigeon, Fu is ready to make you an Asian ally no matter what!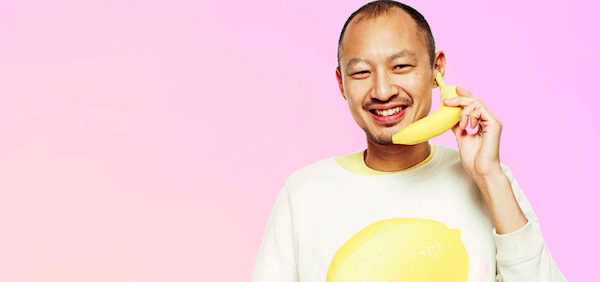 Woody has appeared on Comedy Central, HBO, TBS, and The New York Times; performs regularly on Characters Welcome, Maude Night and Baby Wants Candy at UCB; and his one-man show, Asian Gracefully, toured New York, Chicago, Los Angeles, Philadelphia, Austin, and Toronto. Lucky for you, you have multiple opportunities to catch this UCB performance before the many faces goes poof in the night. Dates below:
April 22, 9:00pm (with Rumpleteaser: Musical Improv)
May 13, 9:00pm
May 31, 7:30pm
Mentions: See dates & times above. Tomorrow see Too Many Asians! with "Jackson & Behrens: Riddles in the Dark." UCB Hell's Kitchen is located at 555 W 42nd Street, New York, NY 10036.