Quick Dish LA: 'Whitmer Thomas & Pals' TONIGHT at The Satellite ft Nick Kroll & More!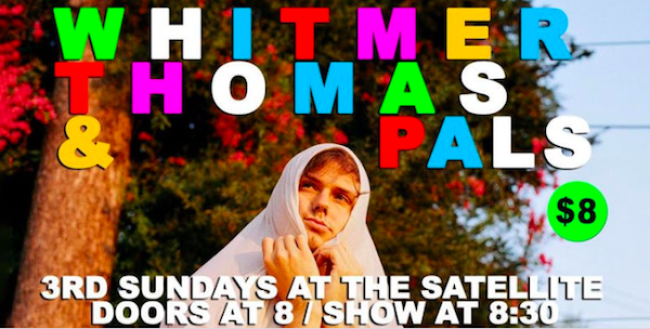 What are the odds? I was just watching a compilation of Ruxin's "Forever Unclean!" moments (ft Nick Kroll) on The League. Kismet! Come see him and many more pals of Whitmer Thomas TONIGHT at, of all things, WHITMER THOMAS & PALS, at The Satellite. Your host will, once again, be experimenting "with his unique brand of darkwave synth comedy" allowing his buds to perform some palatable stand-up and catchy tunes. TONIGHT'S event will feature:
Comedy from:
Nick Kroll (Big Mouth, Kroll Show)
Matt Rogers (Las Culturistas)
Mitra Jouhari & Alyssa Stonoha (3 Busy Debras)
Anna Seregina & Kyle Mizono
Music from
Ian Sweet
Hosted by
Whit & DJ euNICE CHANG
Come wash off the stink of the daily grind with chortles this Sunday evening!
Mentions: Doors 8p Show 8:30p. $8 online or at the door. The Satellite
1717 Silverlake Blvd., LA, CA 90026. Check out the show every Third Sunday of the month!