Video Licks: THE NEXT DOOR HORROR is Hoisted by Their Own Petard in This SAW Movie Edition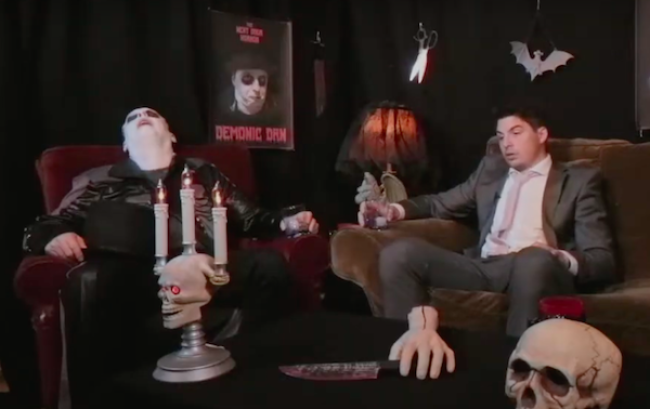 In this rather explosive installment of THE NEXT DOOR HORROR, your hosts Demonic Dan (Daniel Burt) and Gabe (Gabe Sanchez) find themselves in a nightmarish scenario. After imbibing post successful shoot, they drift into dreamland only to wake up to an unwelcome surprise. Apparently, they've been handcuffed to the furniture, which they can't escape from because, ironically, Gabe nailed to the floor for Dan's own earthquake protection? To get out of this predicament they must solve clues from a mystery caller to get out of this SAW like situation. We are sure hoping they can escape! Enjoy EVIL guest takes revenge on horror hosts!
Mentions: Watch more NDH HERE!