Quick Dish: The Twinkle Twins Are Back at NerdMelt Thursday, Feb 20!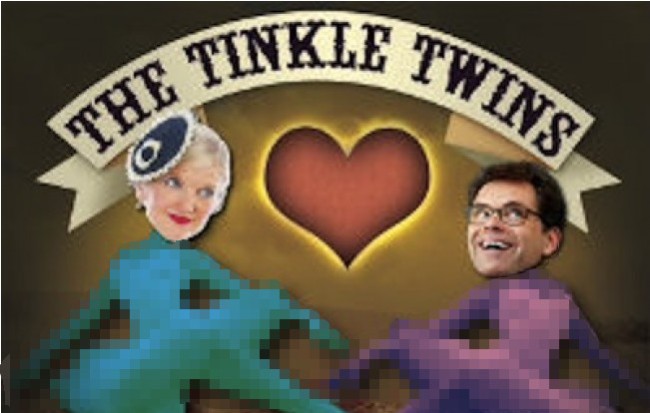 The word of the day is "tintinnabulate." The Tinkle Twins need no introduction because their mere presence tintinabulates like hundreds of shiny brass bells. Hosts Dana Gould (The Dana Gould Hour) and Arden Myrin (Chelsea Lately,Orange Is The New Black) are The Tinkle Twins! Once a month they put on a variety show that leaves all other variety shows wishing they possessed as much artistry and enthusiasm. You will not only be engaged by LA's finest comics but you will experience the occasional magician or musician for that extra Tinkle sizzle.
Special Tinkle Guests this Thursday, Feb 20 include…
Moshe Kasher
Erin Foley
Kate Walsh
Guy Branum
Baron Vaughn
Susan Burke
Eddie Pepitone
and the musical stylings of The Lampshades! (Kate Flannery from "The Office)
The NerdMelt Showroom! Thursday! Tinkletastic!
Mentions: Get your Tinkle Tickets HERE! Doors 8:45pm. Show 9:00pm.