Tasty News: JIM TEWS' New Comedy Album "OATMEAL" Out Today on Blonde Medicine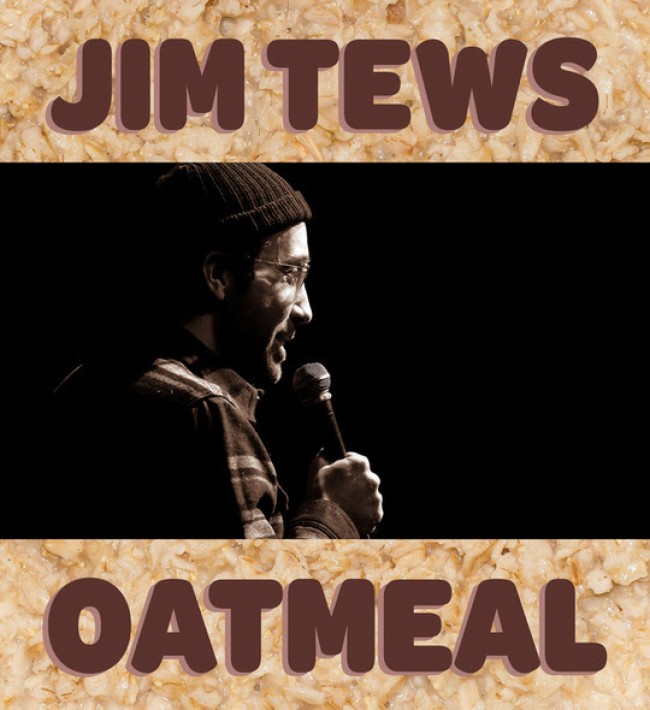 In this turbulent world we need some calm shores to dock at sometimes. One accommodating island of comedy to consider is the work of JIM TEWS, most especially his new album OATMEAL out now on Blonde Medicine. This nourishing, high fiber standup ball of goodness delves into "his self-deprecating thoughts on life as a 37-year-old millennial." I'm sure many of you will relate to that! Oatmeal was recorded live at The Setup in San Francisco and features Jim's talent for storytelling, giving the audience a more personal look into his life and past. He dives into those topics and stories you wouldn't normally hear from him, like his relationships and feelings. On the album, Jim answers those big questions like "Should I start vaping?", "Why did I go to film school?" and even refers to himself as a "gassy little angel." Aren't we all? Don't worry, he also let's his penchant for felines shine through, as well. Pick up Oatmeal today for some weekend folly.
Mentions: Oatmeal is available on digital platforms like Apple Music, Amazon,Pandora, and Spotify. More about Tews HERE. Follow Jim on Twitter, Instagram, and Facebook.