Quick Dish NY: YOUR LOVE OUR MUSICAL 3.7 & 3.21 at Caveat
The great news is that Spring is almost here and YOUR LOVE, OUR MUSICAL has two upcoming, glorious, music-filled shows at Caveat to get you in the spirit. The bad news is Sunday is daylight savings. "Bye, bye" to you sleep, our dear old friend. Also, ALLERGIES! *achoo* This Saturday, March 7th and next Saturday, March 21st, join comedians Rebecca Vigil and Evan Kaufman as they select a real couple out of the audience, interview them live on stage, and create an original musical based on that couple's love story. Yes, that's TWO shows you can get your comedy and music fill at. This show sole out every show last year, so there will be TWO shows a month from here on out! Everyone scream "TWO!!!" Have double the fun this month that will enrich your heart and your laugh bank. Be there!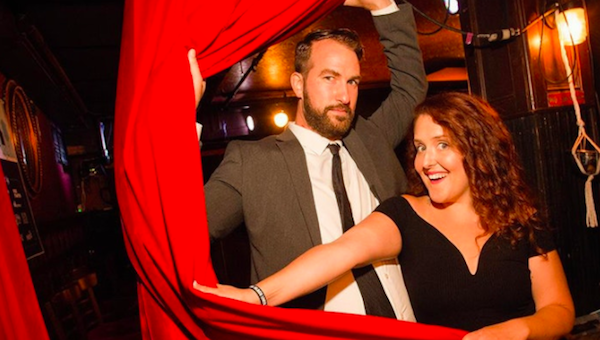 Mentions: 3/7 and 3/21 at 7pm. Tickets $15-25. Caveat is located at 21 A Clinton Street, Manhattan, (212) 228-2100. More info at YourLoveOurMusical.com.