Tasty News: This Thursday 3.26 RISK! Storytelling Goes Livestream via Zoom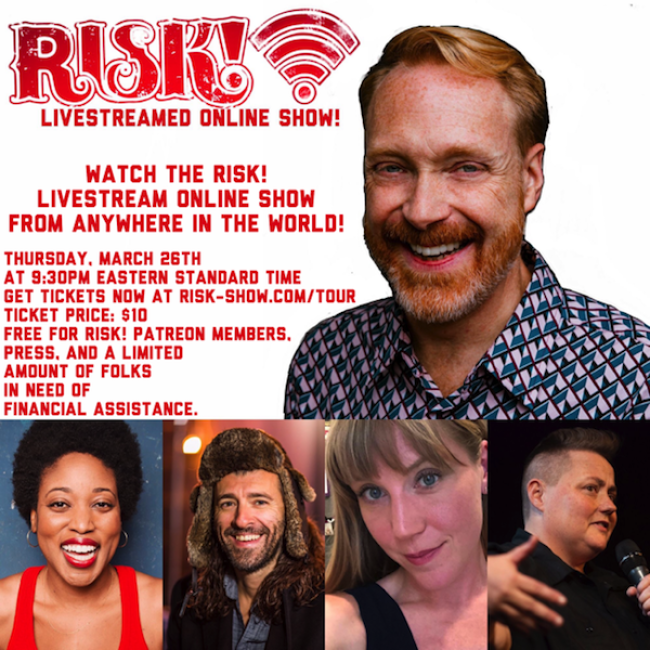 Unless you've been living in a bunker since before the virus dropped, you'll be quite aware that the streets have been emptied in most cities, including New York and LA. It's been a ghost town (except for the 'wild child' minded folk at parks, piers, beaches and mountains). Since the performing arts have been dramatically affected in the process, shows have adapted with livestreams. One of these shows, includes RISK! with Kevin Allison. The legendary storytelling show will go LIVE to the world this Thursday, March 26th. You can register for the show for just $10 and support the arts during these trying times in the process. A link to attend the show online or listen to it via phone will be sent to ticket buyers. The guests on the show will include:
Vin Brue
Andrea Coleman
Felicia O'Hara
& Kelli Dunham
No doubt, it will be a memorable one!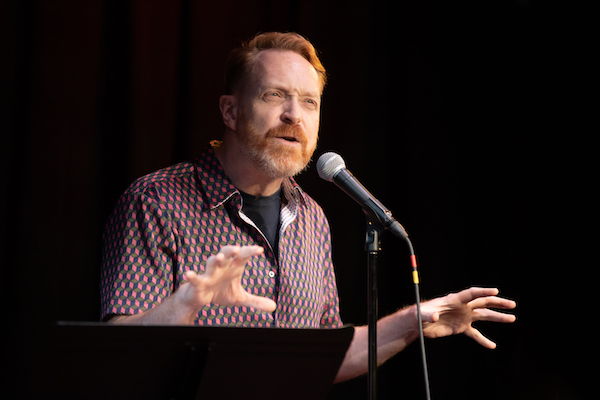 Mentions: Show 9:30pm EST (6:30pst).More details HERE!