Tasty News: Every Sunday on Twitch Catch THE EXECUTIVE CIRCLE from Magnet Theater Sketch Team The Executives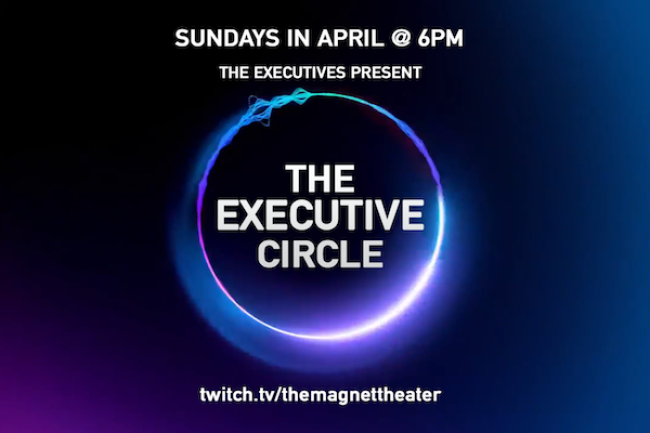 If you've heard the Netflix reality show The Circle, you'll be thrilled to find there is now a parody spin of it. The Netflix version is "a social experiment and competition show where online players flirt, befriend and catfish their way toward $100,000." The Magnet Theater's weekend sketch team, The Executives have been putting together their funny version every Sunday at 6pm on Twitch. The parody show is called EXECUTIVE CIRCLE. Comedian contestants will compete by designing a catfish character profile that disguises their true identities, communicating on a specially designed social media app, and hiding their true identities from the other contestants. During the competition, the players must rate each other, with the lowest-rated players being perilously at risk of being blocked from THE EXECUTIVE CIRCLE. Sounds thrilling, a little scary, and ripe for hilarity! The live screening dates include:
SUNDAY, APRIL 26TH @ 6PM, EPISODE 3
SUNDAY, MAY 3RD @ 6PM, EPISODE 4
SUNDAY, MAY 10TH @ 6PM, EPISODE 5
SUNDAY, MAY 17TH @ 6PM EPISODE 6 (LIVE FINALE!)
To peak your interest, you can watch the first episode of the show below! So much funny without any power suits in sight.
Mentions: Watch THE EXECUTIVE CIRCLE live on Twitch Sundays at 6pm EAST April 12-May17th. Episodes are available at 1pm each following Monday on YouTube and on The Executives Instagram TV @theexecscomedy.