Tasty News: Another Week of COMEDY QUARANTINE Hilarity on Instagram Live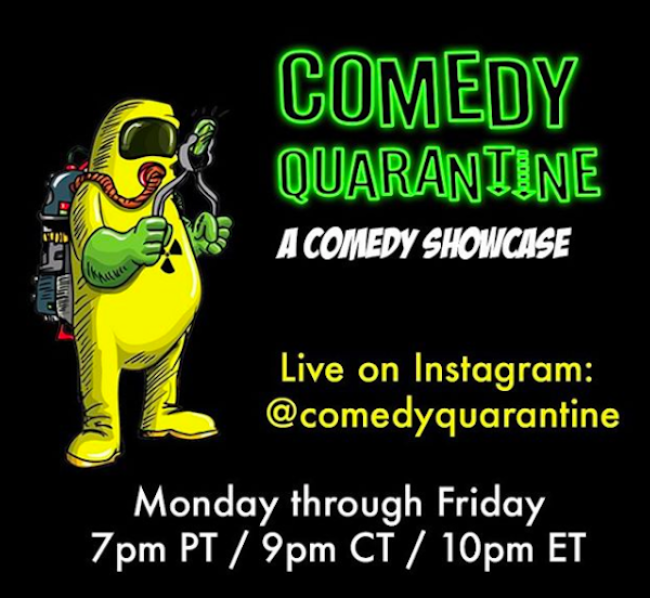 If you are still cowering in a corner after realizing the gravity of Westworld's fictional predictions, then you need some comedy this week! COMEDY QUARANTINE has already announced their lineup for the week and it's another doozy of bloooming talent coming your way. Check this out: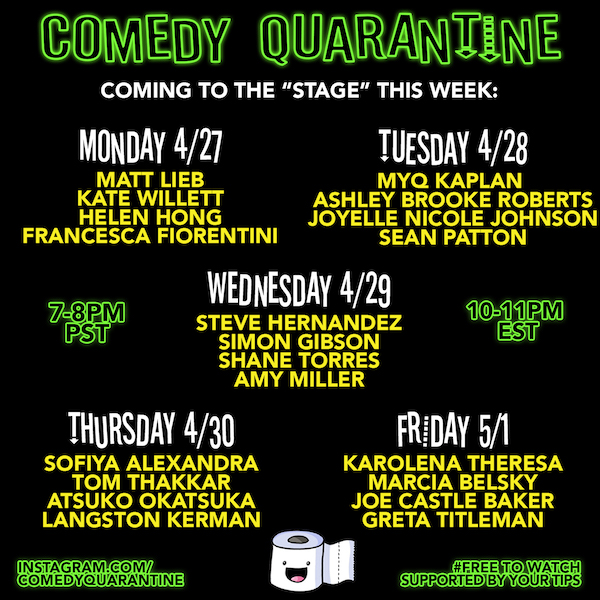 Yes, I KNOW, you literally have no excuses not to join in the laughter.
Mentions: More deets HERE. Tune on Instagram Live nightly for a laugh a minute. Tips highly appreciated!