Tasty News: JERRY MINOR Hosts A New YOUR LATE NIGHT SHOW TONIGHT with Guests Horatio Sanz & Alice Wetterlund This Friday on Twitch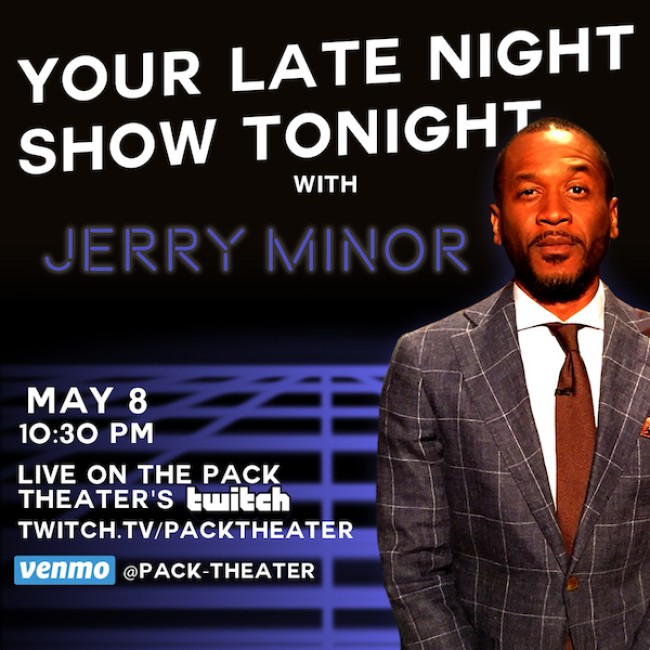 DANG, that was a long headline, but guess what? You have plenty of time to ready it! Kids, this Friday, May 8th on Twitch prepare yourself for some stellar entertainment. JERRY MINOR (SNL, Mr. Show, Community) will host another installment of YOUR LATE NIGHT SHOW TONIGHT on the Pack Theater's Twitch channel. The local Late Night show is a monthly show where you can see your favorite comedians and celebs host their own completely original and new talk show from their own POV in their own voice. This Friday Mr. Minor welcomes guests Horatio Sanz and Alice Wetterlund.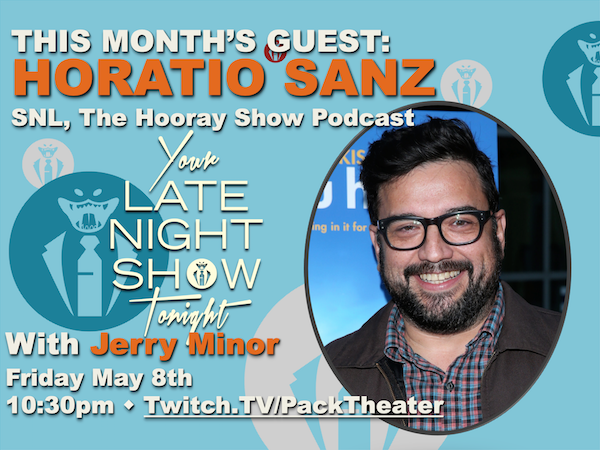 You know Sanz from his time on SNL as well as a founding member of The Upright Citizen's Brigade. He's hosted his own podcast called The Hooray Show, graced many a TV program, still performs as part of ASSSSCAT, and guests on Comedy Bang Bang! Your other equally talented guest, Alice Wetterlund, has been a cast member of MTV's Girl Code, Silicon Valley and People of Earth. She cohosts two podcasts: Treks and the City and The Maisel Goys. You may have caught her first full length hour special "My Mama Is A Human And So Am I" which debuted on Amazon Prime in 2019. So, yeah, this show will be one for the comedy memory books!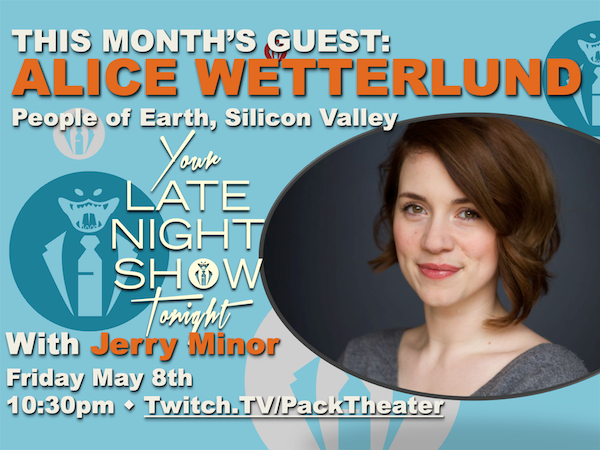 Mentions: Show 10:30pm on The Pack Theater Twitch. Your Late Night Show Tonight is produced by Gil Baron (Comic Relief), Pauline Ekholt, Dempson Juvenal and Ben Kuerschner (The Tonight Show). You can donate via Venmo at @pack-theater.