Video Licks: Kristen Schaal Covers "Marrying Smart" on The Daily Show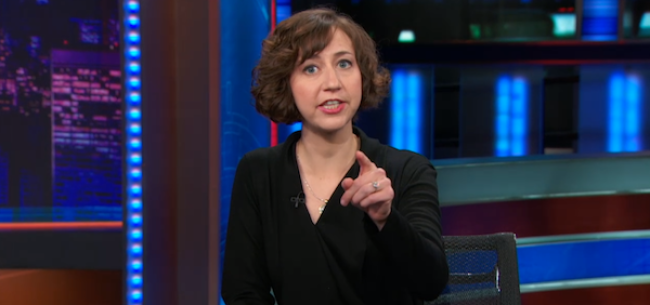 Senior women's issues correspondent, Kristen Schaal, dropped by The Daily Show last night to cover the controversy over the book Marry Smart: Advice for Finding The One. Schaal attempts to deliver author Susan Patton's message with great comedic effect. Enjoy!
Mentions: See Kristen weekly at the Hot Tub Show in LA. Watch The Daily Report, well, daily, on Comedy Central.