Video Licks: Chris Hardwick Gets 'In Bed with Joan'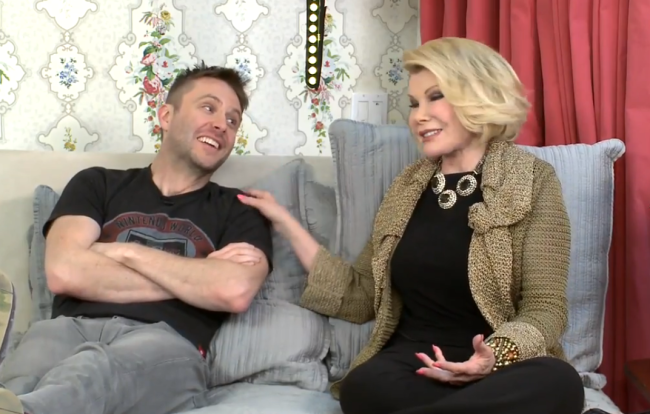 This week comedy legend Joan Rivers welcomed "The Nerdist" himself Chris Hardwick to her web series In Bed with Joan. The two discussed the rise of the Nerdist empire and nerds in general, the writing process, the loss of Shirley Temples, Joan's return to The Tonight Show and so much more. Watch and Enjoy!
Mentions: Watch more In Bed with Joan episodes HERE.