Quick Dish: The One-Year ENTITLEMENT Anniversary Show Happens Tomorrow 5/7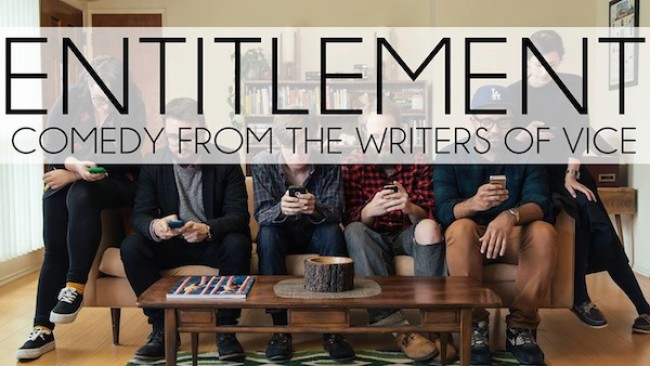 They're so cool, they're ice cool. Those hard-hitting writers from VICE who just happen to be comedians are celebrating the one-year anniversary of their comedy show Entitlement this Wednesday, May 7. Los Globos will be filled with mirth, tunes and possibly some classic VICE hoity-toity moments. RORY SCOVEL, DJ DOUGGPOUND BARBARA GRAY will be your masters of entertainment and, course, ENTITLEMENT is brought to you by VICE writers Allen Strickland Williams, Megan Koester, Grant Pardee, Alison Stevenson, Dave Schilling and Josh Androsky. As an added bonus you will be rocked by house band LA FONT! It's time to punch comedy juice into those veins. GO!
Mentions: Buy tix HERE. The show is ONLY $5 (ALL your good money goes toward the comedians and band). Doors at 8:30pm. Show starts 9pm. Los Globos is located at 3040 W Sunset Blvd, Los Angeles.