Video Licks: Beat The Autumn Heat with A Musical "TRYNA SLURP" Treat from FRIENDO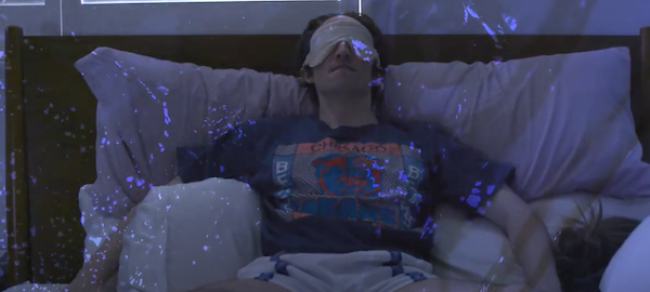 While a lot of you are bundling up downing those pumpkin spice lattes, it's still piping hot temps in Cali… even though the calendar says otherwise. So I can't think of a more appropriate music video for these sweltering autumn times. Funny Gent Brian Biancardi stars in this FRIENDO ice cold comedy treat as a fella who has to deal with "a nasty lil glass of water" that's just joined him in the boudoir. Not only have they filled that glass to the brim, but it's next to impossible for these roomies not to share in the elexir of life. That's one tall glass of cold, cubed enticement, Bri Bri! Isn't it about time you satisfied your thirst with some hot comedy, especially since there's no way I meet the text length of this post? I mean, you just can't handle it or you'll get frostbite.
Satisfy that thirst, peeps! Enjoy TRYNA SLURP now!
Mentions: Night sweats never looked like this. Enjoy more from FRIENDO magic HERE. Follow Friendo on Instagram. Get your Friendo fix at Comedy Cake.