Quick Dish Quarantine: More Shot4Shot Movie Dissection with "The Shining" & "Children of The Corn"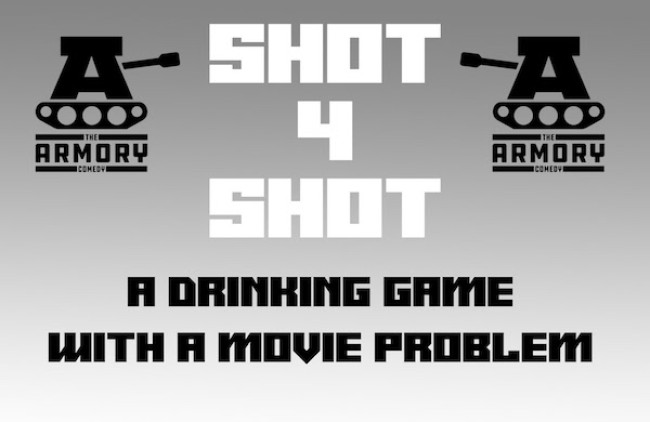 "I spy, with my little eye, something that starts with C." Comedy? You know what that means! Your favorite drinking game with a movie problem is back for another round of transformative humor. For each SHOT4SHOT event, the actors are blind cast and a script is disseminated the same day of the performance. Drinking rules are established and before everyone knows what's happening, the games have begun. Now back to that Dr. Burt Stanton quote. By now everyone knows the answer is CORN, which means "Children of the Corn" is just one of the scary movie treatments you will be enjoying this weekend.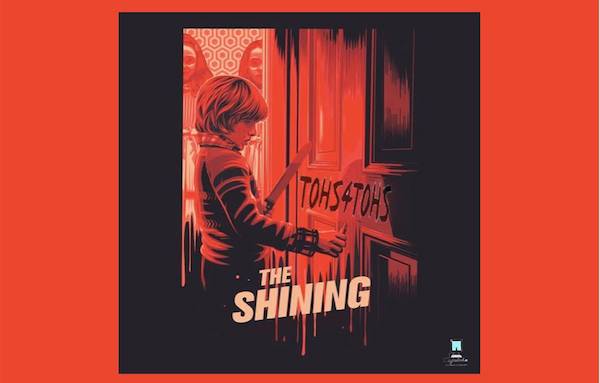 Friday, October 16th, you'll first be grappling with an online presentation featuring the bones of Kubrick's horror classic based on Stephen King's novel, "The Shining." Remember, "all work and no play makes Jack a dull boy." It really does! Your frightfully talented CAST taking on the worst case of writer's block ever will include
The Shining
Stage Directions/Drink Ref… Kristin Elliot
Jack… Jack Rokicki
Wendy… Sarah Kim
Danny/Tony… Leah Evans
Dick Halloran… Pedro Lee
Ullman/Hermie… Jerry Burgos
Lloyd the Bartender/Girls/Injured Guest… Andy Fitch
Doctor/Bathtub Ghost/Dorothy/Stewardess… Michael Donahue
Secretary/Susie/Blood Elevator/Girls/Durkin… Dennis Pacheco
Grady/Woman Announcer/Voice over Radio… Ali Mierzejewski
Ranger/Disc Jockey/Blowjob Bear/Operator … Joel Shaughnessy
Watson/Grady Girl Twin/Glenn Rinkler.. William Pope
Receptionist/Grady Girl Twin/Man Announcer/Maitre D .. Matt Cavanaugh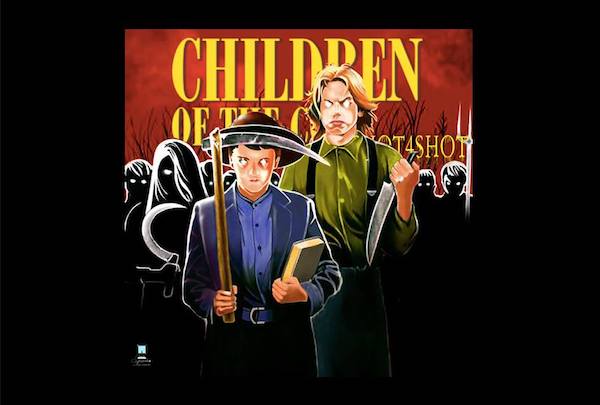 Keeping with the Stephen King horror theme, Saturday the 17th's event will feature none other than the awfully ageist Nebraskan death cult tale of "The Children of the Corn." Always steer clear of what Malachai has up his sleeve, especially if it's carb-related. This Keto unfriendly script will be dissected by another brave CAST of characters:
Stage Directions/Drink Ref… Matt McFadden
Job… Melissa Parker Caron
Sarah… Sonia Nam
Vicky… Langston Belton
Burt… Matthew Schrader
Malachai… Marissa Stuart
Isaac… Leah Evans
Dad/Sarge/Children … Heather Jewels Booth
Mom/Children/Amos … Amelia Morgan
Pop/Children/Boy … Audrey Marie Sprouse
Priest/Children/Rachel… Billy Fenderson
Diner 1/Joseph/Child 2/Children… Madison Pastoriza
Diner 2/Old Man/Children/Child 1 … Sarah Hewitt
Waitress/Radio Preacher/Children/Child 3 … Kevin McNair
Looks like you have your weekend plans set! Don't miss out on some blood thirsty, virtual entertainment!
Mentions: Email thearmorycomedy@gmail.com to request your exclusive watch link! Both shows start at 9:30pm on Zoom. Check out the rest of The Armory's schedule HERE.