Quick Dish Quarantine: JONAH RAY Hosts The Annual RISK! Halloween-Themed Show 10.23 on Zoom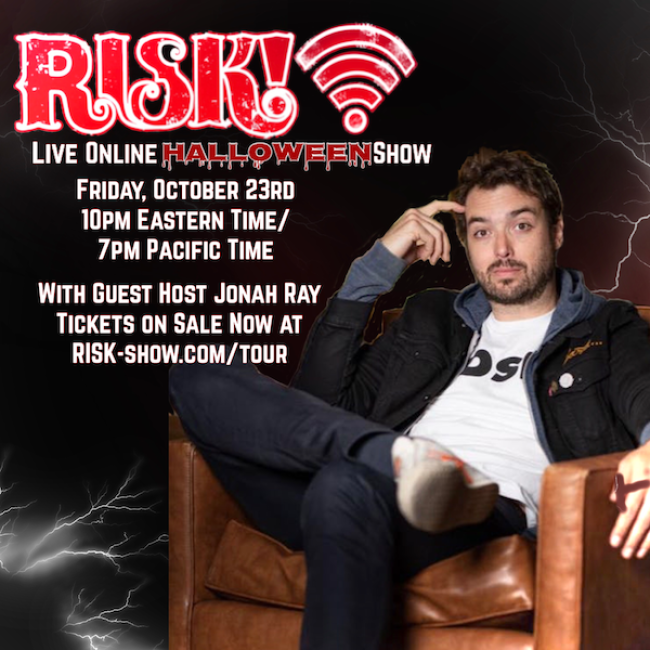 The early morning Fall fog is starting to creep in, so you know what that means? The annual RISK! Halloween-themed storytelling show is upon us! Friday, October 23rd over Zoom, join comedian Jonah Ray (Mystery Science Theater 3000, The Meltdown with Jonah and Kumail), filling in for Kevin Allison, as he hosts unbelievable true stories from:
Jacoby Cochran
Kate Cunningham
Kathleen Volk Miller
& D'Arcee Charington
So what can look forward to with this year's RISK! Halloween event? Kevin Allison says, "This show will feature an awesome mix of truly scary stories about things like ghosts and near-death experiences, plus fun scary stories of crazy Halloween hi-jinks. And Jonah will be a blast as a host as always!" Sounds ghoulishly hair-raising to me! A portion of the proceeds from the show will benefit National Queer and Trans Therapists of Color Network, an organization committed to transforming mental health for queer and trans people of color (QTPoC). Don't miss out on this thoroughly unique event! No RISK, no reward!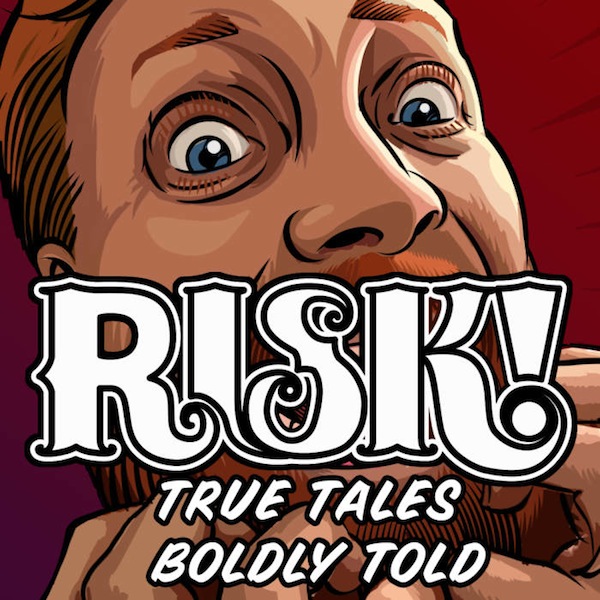 Mentions: Show 10pm ET/ 7pm PT. $15 tickets for RISK!'s Halloween Livestream HERE. Follow the show on Instagram! Check out the RISK! podcast THERE.