Tasty News: Listen to RISK!'s Annual Scary Stories Episode Complete with Hauntings, Screams & A "Dogman"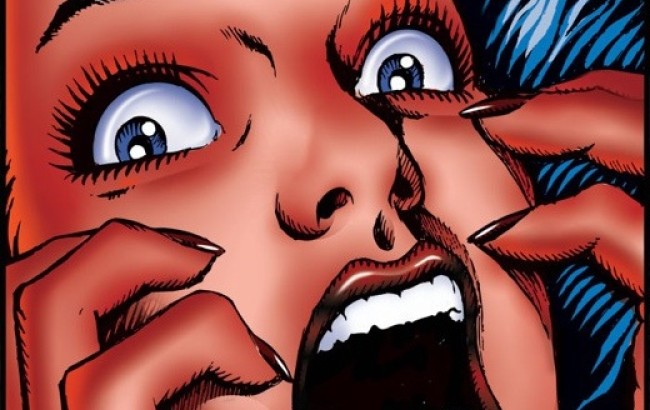 What's one of the best elements of the Halloween season? Scary stories, of course! One would think this year is scary enough on it's own, but sometimes we need some light-hearted traditions to distract us from everyday horrors. Filling that void, we have for you RISK!'s annual Halloween special. The RISK! Scary Stories 12: Aieee! show continues the yearly ritual with "stories of poltergeists, madmen, and inexplicably eerie incidents," as a good Halloween episode should! You will also be treated to some mood-enhancing sound collages and songs that add to the ambiance of the super spooooky episode.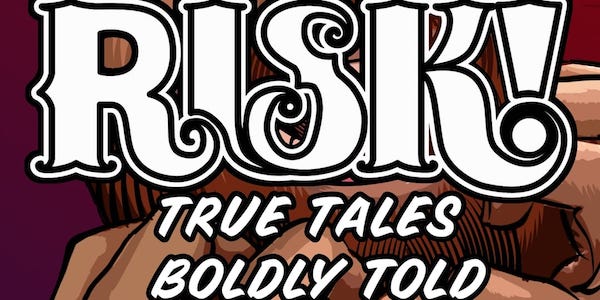 This trick or treating episode begins with a Livestream Story from Kathleen Volk Miller called "The Thumping," where things that go bump in the night lead to a proper religious excising. Yep, it's a story Linda Blair would totally sign up to re-enact. A Radio Anecdote from Steven Bradley brings the audience an almost unreal "Dogman" ordeal. Just when you thought An American Werewolf in London could never be a real thing, Steven's barking man story sneaks up on you! If hearing voices is more your cup of witches brew, Gabriella Lopez delivers a spine-chilling tale where she hears her grandma call out her name even when grandma is asleep right next to her. Gulp! Another Radio Anecdote comes to you from Leah Scotia. Deemed "The White Shirt," this story will make you want to up your eyeglass prescription because what Leah believes is a floating white garment ends being something far more terrifying. Eeek! And just when a sleepover seems like an innocent affair, Andrez Franco brings us a "Scream"-worthy Radio Story. You see, Andrez used to often sleep over at his best friend's abode. However one night, two gentlemen find themselves joined by a third party. This very rude visitor is not behind yanking off bed sheets, tearing items off the walls, spraying light into the room, and, of course, SCREAMING in their frightened faces. How rude! Listen to the episode below:
I see you have more than your share of shuddering stories to get through before All Hallows' Eve, friends. To bide your time, may we suggest getting tickets for the next RISK! livestream. Friday, November 6th the show will be broadcast via webinar format on the Zoom platform. You will enjoy more incredible stories from Kevin Allison, Mark Redmond, Theresa Okokon, Josiah Simpson and DJ Crystal Clear. Snatch those puppies up before they disappear before your very eyes. Happy Halloween and the rest of your 2020!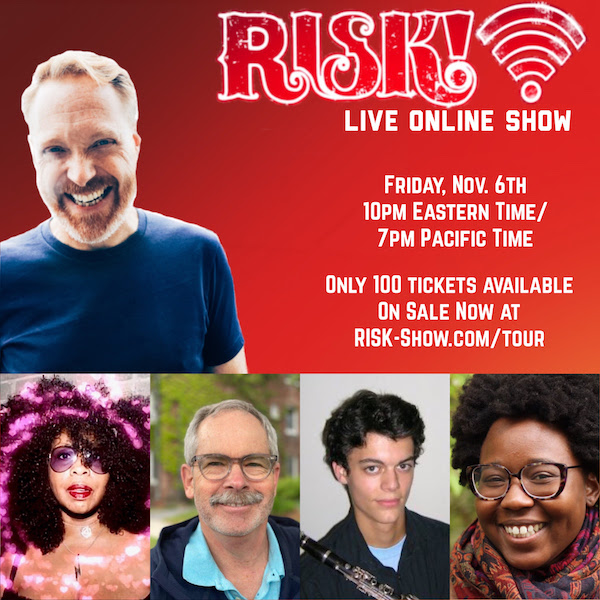 Mentions: November Livestream show 7pm PT/ 10pm ET. Price $15. Obtain tickets HERE. Listen to more spooky stories like Scary Stories #1: EEK!, #2: ICK!, #3: ACK!, #4: YIKES!, #5: BOO!, #6: ZOINKS!, #7: ARGH!, #8: EGAD!, #9: MUAHAHA!, #10: GADZOOKS!, and #11: JEEPERS! at risk-show.com.